POP LO; PRIVATE KAI
POP lo!!! I freaking (was thinking of 'fucking') shag right now . . . the platoon woke up at 0300 in the morning and we set off the 24km march at 0520. What motivated me to finish the walk was picturing my dad seeing me at the parade square during POP parade after the 24km road march & the dumping of our rifle into the 5 tonner). I was so into the dumping of rifle part as its gonna be once in a life time experience; that was a really a huge drive- but in the end after the whole parade the rifle was pass to the sergeant on board instead; kena bluff. .. @__@
Then it was photos taking
I look nerdy, dont i? first time i place my arm arnd my dad, LOL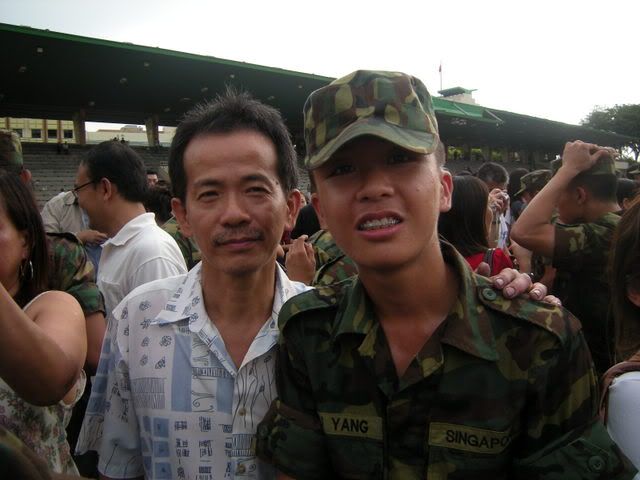 then he place his on mine =]
mY auntie
Random photos
GUess what i met shaz frm TP! LOL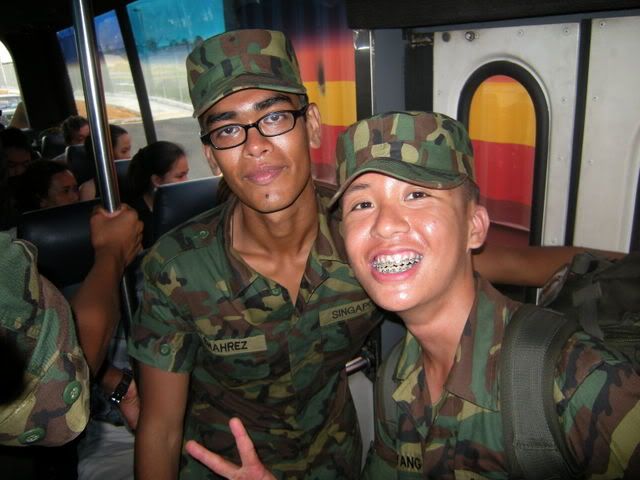 should have off thse flashes. . .
Kai
Takre care
='
桜 & 恋
EYE LID DARN FREAKIN HEAVYYYYYYYYYY. . . wonder where I got posted too?
Was darn sway la. I was the IC of the platoon IC for that day and was asked to consolidate all the RCK (rifle cleaning kit) materials; everything was nicely accounted for, but my sergeant said passed them to him some other days.
"I told him, is not safe, what if someone took it?"
"Wont la"
Then that day short of 1 C2 that I'd had to buy 1 and drop by SFT on thurs to return; zzzz F*** UP!
my anus pain now, prob abrasion from the march?
YUI will be releasing a new album this nov, compilation all the A-side singles, then off to rest for a yr. wodner that one yr will i forget bout this swt -talented singer-songwriter
----------
e 9 weeks had passed pretty fast; activities were so packed that i hardly had time pondering what's going on around me. . . everyday is like a routine, regimental, 5BX, str training, AGR, 20-60, BCCT, SOC, IPPT, IFC, range and stuff. i thought it ended here but more are to come. . .