wooooTTTTTTTTTTTTTTT satisfy
Buffet outlet outta there: Here a warning, army guys come pay a visit, be prepared to make some loses, especially those after major field camp!
Both John and I had just finished our field camp recently that we decided to head straight to buffet to fill up those growling stomach. We headed to KUSHI-BO @ Suntec. He even flagged a taxi there, claiming you don't want to be late, as the queue will be darn long, so yea finally agreed to the fact that army guys spend money like water, lol!
THE SPREAD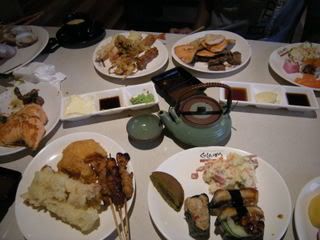 PPL HAD BEENING TELLING ME THAT I DARN SKINNY, I COULDNT BELIEVED TILL I LOOKED MYSELF IN FRONT OF E MIRROR- NO MORE PIC OF ME TILL I GAIN SOME WEIGHT, I HOPEE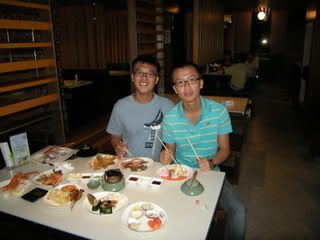 THE DESSERTS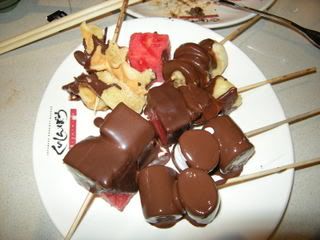 In the end both of us were so filled up that we could hardly walk, I had to walk staggered with both my hand supporting my tummy; and really felt like vomiting and relieving myself! I really cant imagine I dung in 6 of those little cookies after im 110% full! KUSHI-BO had this funny system that every now and then, they will air this jingle 'KUSHI-BO, KUSHI-BO, KUSHI-BO, KUSHI-BO. We're KUSHI-BO', and the crowd will gather at this area where special food limited to 25 customers would be served. We manage to get this grilled mackerel and tiger prawns as well!

It was only later the day that I realize from the guru-mel that one spend so much on buffet was to taste the wide variety of food available, not just spamming on certain 'good food' and making yourself uncomfortable at the end of day. Start with soup to clear your throat, some salad, and then the miscellaneous, follow by desserts before ending with other miscellaneous.
Thereafter Clins drop by and the 3 of us had good long talks, with me sharing lots of funny/sad moments.
I continued my Jap-food spree the next day with mel, had soba at this restaurant called shimazhu soba @ Paragon; can't remembered the exact name though. They had this diagram teaching you the correct procedure on eating soba, and as usual I tried to eat it in the most original way possible, LOL
THE CORRECT PROCEDURE OF HAVING SOBA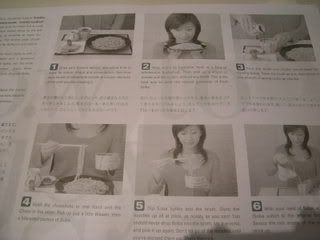 MY SOME SOBA IN SOME DUCK SOAP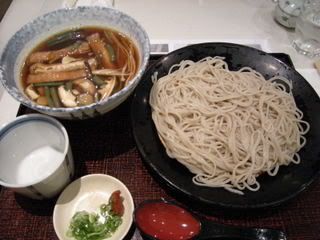 finally get to taste those real authentic soba i always craved to have had on Japan Hour!
Then the dessert, when comes to presentation, Jap crusine is at it best!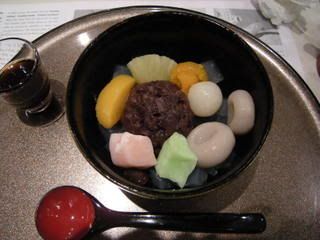 Chilled at Gloria's Jean, before John and Clins arrived and we catch the movie 'Murder of the Inugami Clan' exclusive shown at cathay orchard and amk hub. The movie did keep me in suspend for sometime before it started to get real lame and was laughing throughout, when a guy head being chopped off (I know it sounded disturbing, but really the action was really comical that nearly half of the crowd laugh!)
Kai
Takre care
='
桜 & 恋
and finally i decided to spend on YUI's single summer song, the first single i bought! had been buying her album but not single as single is darn expensive la $16 for lik2 2 songs and 2 MV ! i used to scorned on those idiots spending money on music disc when one can DL via the net, when u becomes a fan boy like me , u jux wan to buy to buy the original and support them!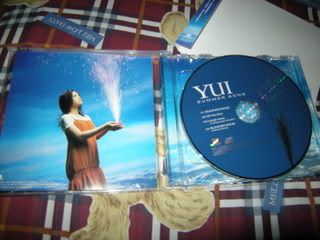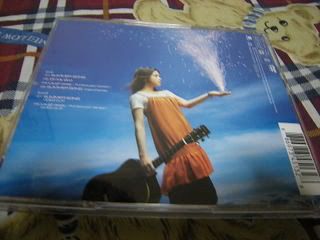 and it comes with a post card!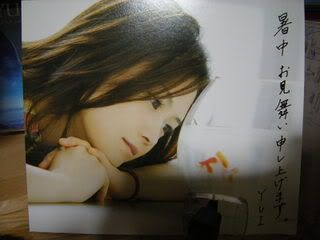 did some calculation, i'd spend over a hundred bucks jux on food for the last 2 days. wow wat a splurt for a lowly-paid solider! lol. after all is after field camp book out so yea. . ..
lastly this Bosanova girl frm SG -Oliva Ong, i knew her like 1 year back but didnt bother to check her out, till i came across her cover of song ' Fall in love' so sweet la!
hope she will cont to do more of original songs, instead of just doing cover
ANNND and
my army photo is out!