leaving on a jet plane Pretty soOn -,-||| & HApPy BiRTHdAy YUI!
Sheeze, I'm been sneezing lately, you know those kind of sneeze that made me
**ah-choo**
3-4 times within 5 mins interval, thereafter the mucus uncontrollably drool down like open tap, and I had to rush to the nearest sink, after-which, will not be sneezing for the next few hours then the process continue….
And whenever I blasted those mist through my nostrils,
**they**
will kinda repelled and
**bounced**
back to my face, cuz mind you I'm living on 23rd story high up and the wind is howling fiercely through my room window, towards me!
**can picture the scenario?**
sometime I wished the wind will be blowing in my direction, instead of against me, or maybe I should just stationed myself **parallel** to the wind flow direction. And DanG the sneeze must be getting the hell outta me that I'm uttering all these craps! A big @_________________________________@!!!
To think that my chalet is 2 days time, hopefully by then will be fully or at the very least-partially recover! =]
Yesterday, had a long chat with uncle at coffee bean, 1st time was with Mel, 2nd with John and 3rd uncle. . . on these 3 occasions, I talk, chat, gossip, utter a lot, I mean hell lots of things, I talked about everything above and under the sky! I think is the drink that made me high, you know those chocolate, cinnamon they added in the drink! So with sweet and bitter stuffs I will be switch on to the 'high' mode and can talk with you the whole night! Bottom-line whenever you need someone to listen or talk to, dial me up and meet at coffee bean/star-buck! Beware I might do all the talking instead! =/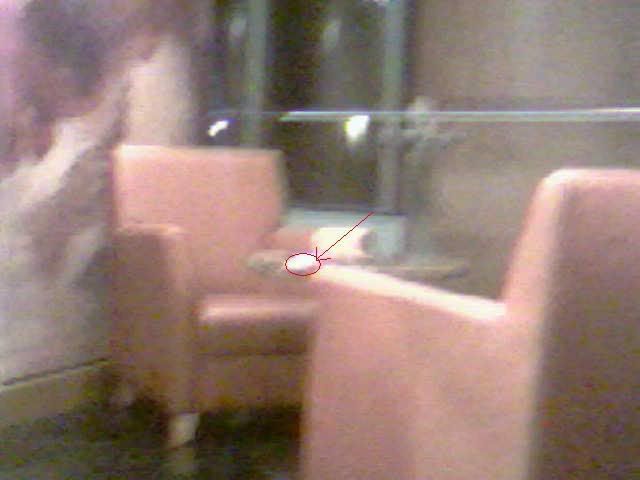 Noticed this couple, and the guy apparently left a piece of tissue paper on the table to sought of
**chop**
the seat, cuz that's the only sofa seat left, and so yea, he is caught
**red-handed**
=/. The couple not in picture though, you see I'm not skilled enough to include them in the photo, so must wait for them to leave first, =/
Today is YUI's birthday, yea! I got to know her birthday like months ago and keep rehearsing in my mind that '25. 25 .25, is YUI's birthday', and do think I just simply forgotten, till I log in to
**bluewind**
and realized the news!
This further proves how absent-minded I am, haiz, the only birthdays I could remember (with specific dates and months) are me, sis, bro and of course those that share the same day as me =/
weeeeeeeeeeeeeeee, her debut movie
'midnight sun'
is out on sale! @$11.90 =]
Pretty soon, I be attached to Jurong Island for some vocational training, playing with some machine, at least turning of some valves, till then @__@ I be playing these songs when I left for Jurong Island
-'leaving on a jet plane'
, cant found the original version though. By John Denver
-'feel my soul'
– a song that YUI wrote when she left her hometown to Tokyo to further her music career!
**pretty dramatic actually, as it sound like I'm leaving for good =/**
Add on to my sneeze, my muscles are aching all over now after a 2.4km jog I had yesterday, it was like how many donkey years had I since run and yet I still try to keep up with the pace of my pal who had 3 months of BMT! Sheesh, how weak I had became! Gotta train more I guess @___@
Practically I'm a **wobbly** man now, cux my legs will kinda
**wibble wobble**
when I walk, just simply can't walk straight in short @___@
as usual with my blog jumping, i came across this blog that post a video of hillsong!
for those christians outta there, hillsong shouldnt be alien, when i listen to the video, it brings back those memeories i had spent at my church and yea, if the scene of ppl faith, eg lifting up thier arms to God gives u goosebumps, just minimize this page and enjoy the worship, trust me is worth ur time! and i wana clarify stm singing praise is nt equal to fast songs and singing worship is not equal to slow songs, jux some misconception that some followers may have =/
Hillsong_One_way
hillsong - still
With that
Kai
Take care ='
Is hard to say
'I love you'
cuz I don't even said that to my parents, what-more to someone else @___________@