sad + happy = 1/2happy - 1/2 sad
The month of October will be a challenging/pack period for me. Just yesterday we were thrown in the middle of forest to navigate ourselves from checkpoints to checkpoint. I was the front man for the first checkpoint. I just kept chiong-ing forward neglecting the people behind me; chiong-chiong until disorientated also doesn't know so, it took another hour before we reached it. As time goes, I was appointed to carry the signal set (11++kg), heavier then my field pack (8+kg) and matador(8.9kg) la! Then I know why I was chioning so fast before as I wasn't carry anything other than the usual SBO. . . @__@ then come night time navigation. . . fell like twice, zzzz bruises on both shim
From next week onwards I'll be having 2 navigation + 2 (4days) field camp! So from next week onwards I'll be pretty shag, mentally + physically exhausted @__@ may things go well!
------
Well anyway, just last week met up with the usual 3 with jenny, whom I last seen 3 years back tagging along. . . we headed all the way to Chinese garden to do prawn-ing (yea catch prawn!). we decided to start with just 1 rod for an hour to see the results, waited and waited in the end got nothing, while this guy3 o'clock of me caught like 4 jumbo prawns la!
i was like so depressed at his mugging look (this wasn't a planned pose)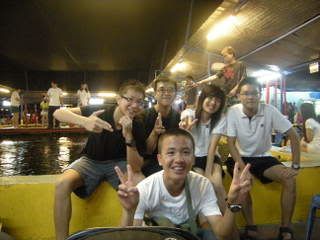 I was beginning to get the technique when the hour passed, so yea.
Did I forget to mention that we detour round and round before we finally found the prawn-ing area>? Zzz
That night would have been pretty boring if we hadn't find this little obstacle course along the park. It was like late night, and no one else round that the child in us just so randomly busted out that we just put our little grown up hands on them, and hell lots of fun we had!
some of the fun we had captured
i was assigned to adjust the camera and dash back up within 10secs of the cam timer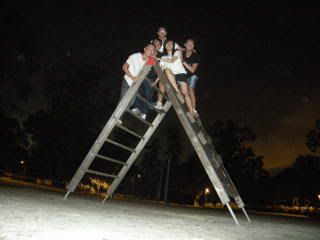 from beneath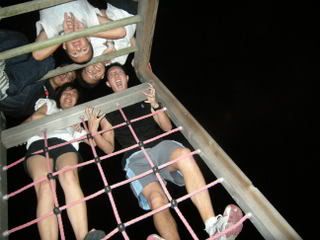 Then I saw this string and did some crazy stunt and other follow too, LOL even jenny did so, but the photo wasn't uploaded cux it wasn't well taken!!! Ahha
backflow of blood explained the redness
this 2 buddy had fun 'making' fun of each other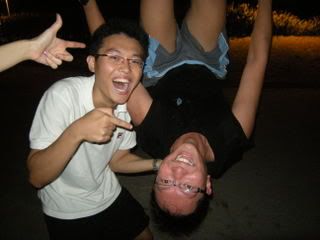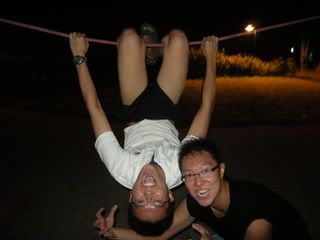 There this vertical netting and I decided to climb all the way up (man that night I was really doing lots of crazy things)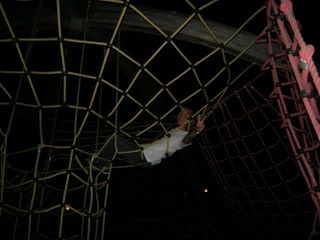 We tried to balance ourselves on this parallel beam, and I was the one always making the group down (cant balance well I guess!)
failed!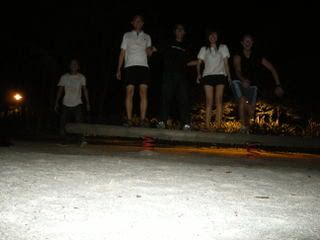 then we deiced to hold hand it hand & finally got it!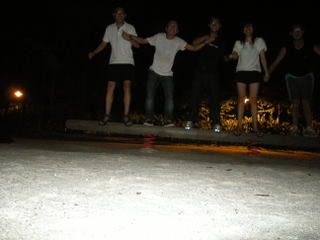 Cam e the one I like best, the flying fox (sitting-down-version), and yet again I lead the stunts!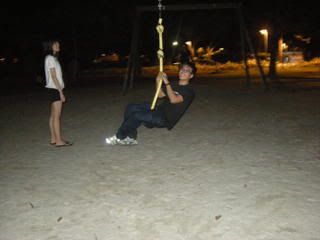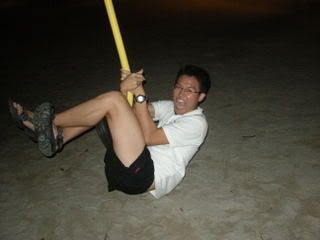 random photo .. .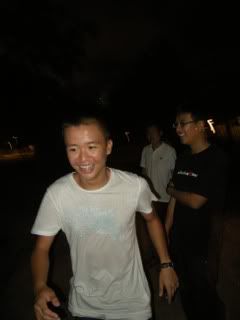 So that day was indeed a memorable day! I really do enjoyed outing like this! =]
Oh yea, the next day the 4 of us met again and catch this lame/disturbing/gore movie 'all the boys love mady lane'. .. don't even know what the plot of the story, xzzzz .
With that
Kai
Takre care
='
桜 & 恋
time to change song, after so long- some eng song for a change?
YUI Best B-Side Album - MY SHORT STORIES
normal edition
special edition
gonna grab it as soon as it comes out! =]