X'mas wiZTh litlle sIS
Last night; I decided to get out of house to get some presents (with initial thought of wanting to get out cux is really suck-Y to laid back at home on X'mas!!!)
My little Sis decided to tag along!!! Orchard? [Too congested], Bugis? [too many xiao hun-hun], Chinatown? [Halo its X'mas nt new Yr], that we finally decided just head down the purple line to Vivo. @__@
Browse through many gifts shops; my little sis point out something irritating about me; whenever we were about to get out from 1, something will sure caught my attention leaving me anchored there and starred/touch (involved 5 senses] it. so she will be walking out, notice me not around; turn around giving those 'chicken pose' (u know bending your 2 arms with your fists touching your waist), fuming! It happened like 3 times? LOL!!!
Then its photos taking with my little sis (I still haven't got the present)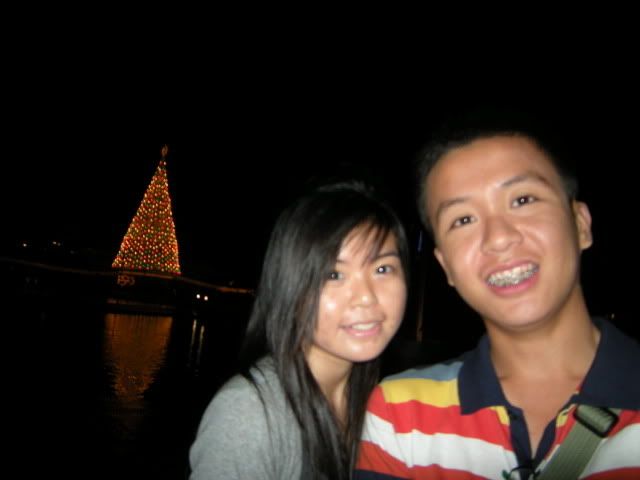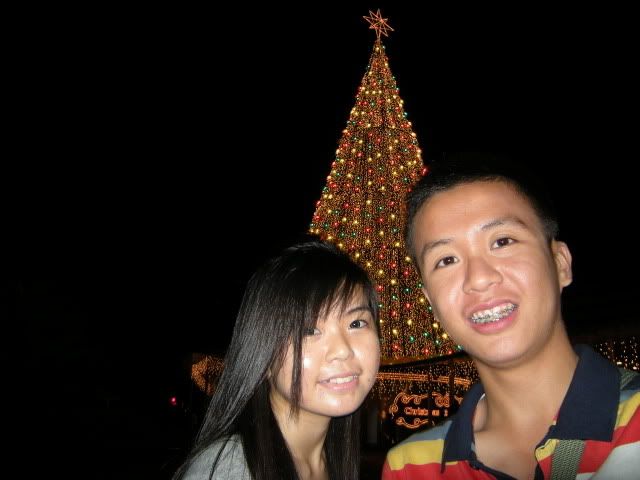 then she suggested some funny posed (she darn good at it, i only know how to open mouth and eye big big, sticking out tongue) LOL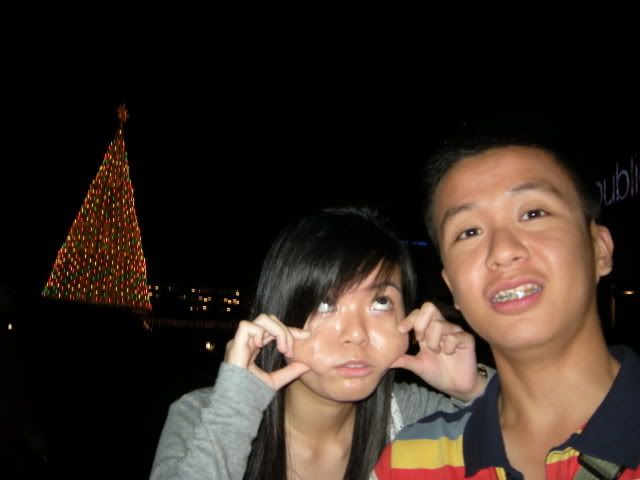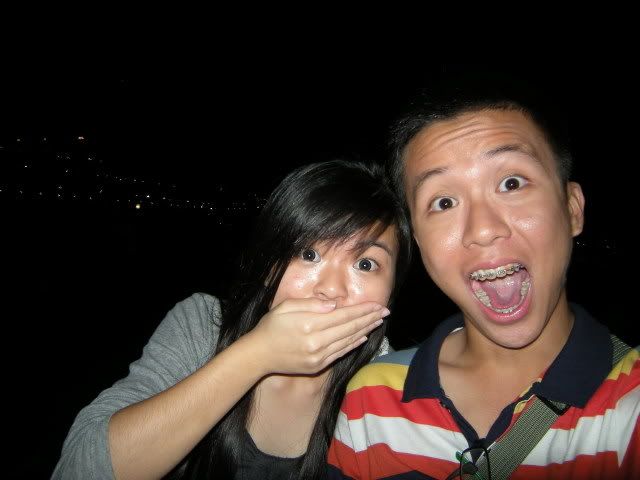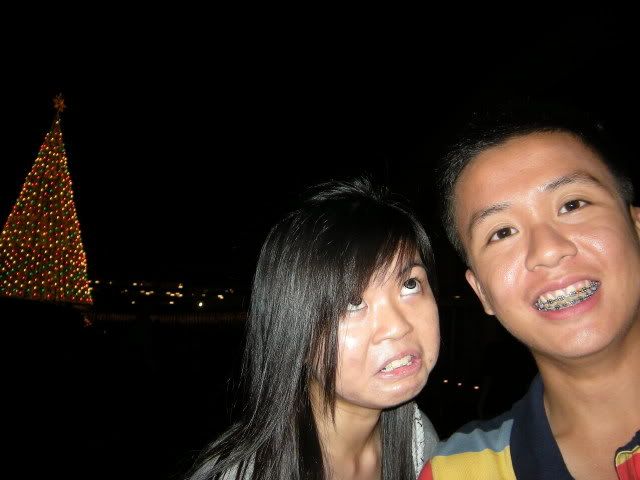 i like this one lots!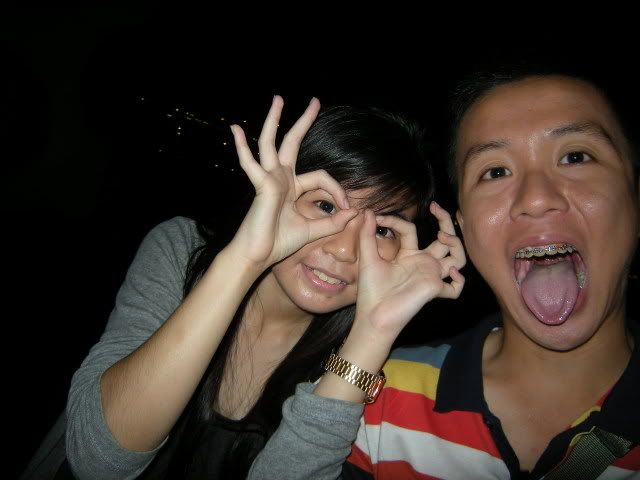 In the midst of crazy-stunts, I recalled about the initial plan to get a gift! GeeZ!! By then most of the stores were closed, but luckily Candy Empire was still open (the place we set foot initially!), so got all those random al'carte chocs, with this gift bag and ta-da!!! @___@.
Oh yea bush bush was right about the miniature kinder burneo (those in sweet wrapper type), really made your high to the max la!!! But there's no much after-taste,
so intense yet not long-lasting. . .

Takre care
kai
='
桜 & 恋
oh yea those photos taken on the eve. . .
no grp photos were taken, cux i was doing stunts as usual, playing with food, playing with cans, blowing the the bottle as if some sought of musical instrument, that John just wanna get out of the place!!! LOL!!!