fooD=
Food Asia over at Doby Xchange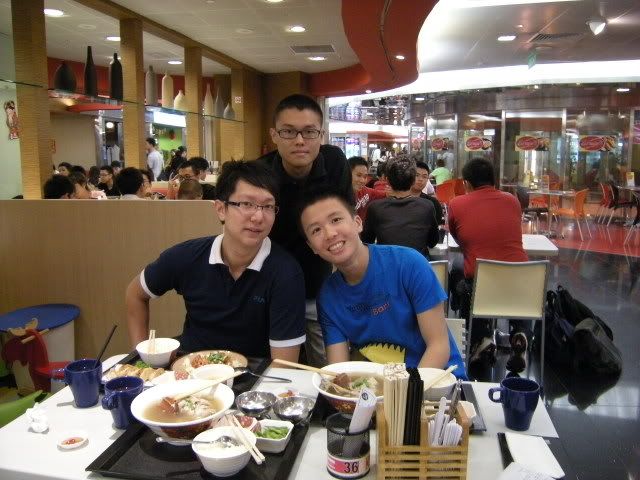 they do serve a huge variety of Asian Food here! with that, its really hard to specialize in something that the food simply just didn't stand out. I'd ordered the Korean Ginseng Chicken Soup, which i already half expected to taste of MSG; yes it does but at least there there hints of herb. . . W8 the set dinner comes with free flow of drinks and ICE-CREAM!!! of course not the higher ends (Gelato, HÄAGEN-DAZS, Ben&Jerry)but the brand "KINGS' if i can remembered clearly. . , at least its not CREMO. . . u can jolly well made ur own drink, by topping Valina ice-cream on top root beer, Vola u get float and such, just experiment. . .
I'm a beef-fanatic! Melvin bought me here, saying that here served quality steak at substantial price. . .
the beef was grilled in kerbak-manner; from which the waitress will meticulously slide the steak down from the skewer onto the hot plate. . . sizzling. . .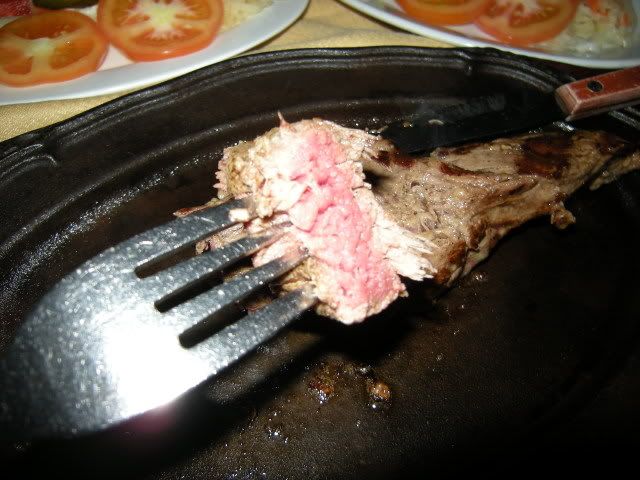 SHASHLIK steak, stimulate even the dullest buds of mine! look at the rosy red succulent meat!!! looking at it is already a pleasure!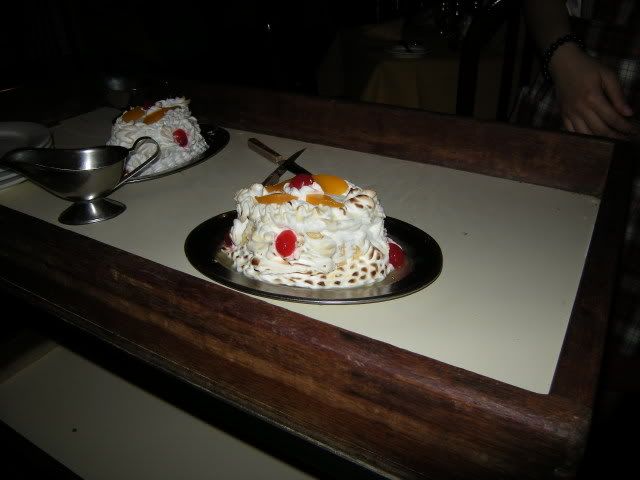 SHASHLIK- Alaska stm . ..
this waitress will set this alcoholic drink in this Aladdin-like lantern on fire before pouring the content onto this over-flow with cream cake. . .basically the whole cake was engulfed in blueish flame, caramelizing some of he cream into crispy white float
my cam flash was on, that the blueish flame was not capture. . .haiz
Juliet rose @ tcc. . .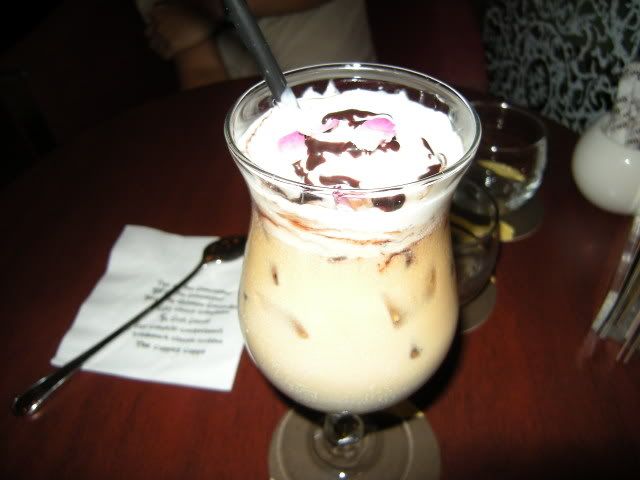 the slight after-taste of rose amidst the bitterness of coffee. .. is woo. . . it comes in 3 layer, with rose 'syrup' at btm, coffee followed by whipped, i thought u drank the layer separately (as in 1st 3rd 2nd, 2nd 3rd 1st, just push in, pull out the straw randomly and drink!!! is way better then a will mix one (regretfully i did it)
Takre care
kai
='
桜 & 恋